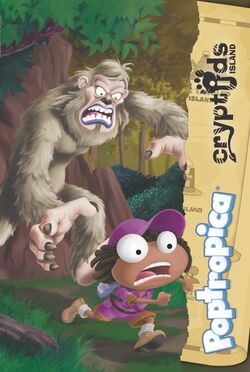 Cryptids Island
is a
Poptropica
book
based off of the island of the same name
. It was released on August 1, 2013.
Description:
"
When Annie Perkins learns of a million-dollar prize for finding proof of the existence of legendary monsters like Bigfoot and the Loch Ness Monster, it seems like the perfect way to save her family's restaurant. But as the competition heats up, Annie will have to deal with a different kind of monster -- a ruthless fortune hunter named Gretchen Grimlock!
"
—Poptropica Creator's Blog
Ad blocker interference detected!
Wikia is a free-to-use site that makes money from advertising. We have a modified experience for viewers using ad blockers

Wikia is not accessible if you've made further modifications. Remove the custom ad blocker rule(s) and the page will load as expected.