I'm ready for an adventure
I've got to do something
Mystery of the Map Island is the 44th island on Poptropica. It is based off of the graphic novel, Poptropica: Mystery of the Map.
Plot Summary
"
A lost Viking settlement… an island unstuck in time… a magical map with power beyond understanding… and a devious plot that could unravel the very fabric of Poptropica! Join Mya, Oliver, and Jorge for a thrilling new adventure that lifts the veil from the greatest secret of all: the origin of Poptropica!
"
—Poptropica Tours
Walkthrough:
There is a walkthrough for Mystery of the Map island on the Poptropica Help Blog: https://poptropicahelp.net/island-help/motm/
Members Only Items
Promotion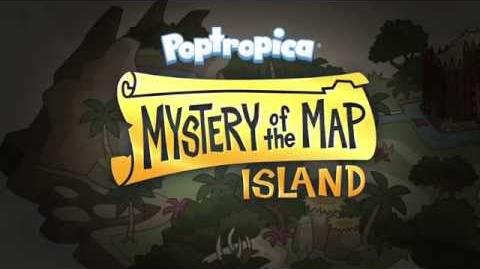 Trivia
Mystery of the Map was re-written when the graphic novel was created, as originally they were following the storyline of the Poptropica comic.
This island was released to members on May 21, 2015; non-members on June 11.
The main song for this island is featured in the Escape from Pelican Rock trailer.
Ad blocker interference detected!
Wikia is a free-to-use site that makes money from advertising. We have a modified experience for viewers using ad blockers

Wikia is not accessible if you've made further modifications. Remove the custom ad blocker rule(s) and the page will load as expected.