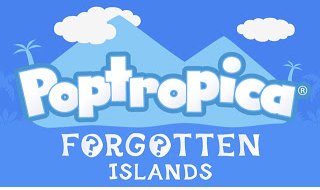 Poptropica: Forgotten Islands is a 3DS game by Ubisoft that was also released on the iTunes Store for mobile devices. It was released on September 5, 2013. In it, you explore unique islands and go on quests that can't be found anywhere else. Character customization is encouraged, with over 100 costumes the player can unlock.
Description
"
It will take you on a journey to discover the secrets of Poptropica's buried past, one artifact at a time. Explore new islands, meet new characters, and take to the skies in a powered-up blimp that gains new abilities as you play! With each new island group, you'll uncover the hidden history of Poptropica's forgotten islands.
"
—Poptropica Creator's Blog
Ad blocker interference detected!
Wikia is a free-to-use site that makes money from advertising. We have a modified experience for viewers using ad blockers

Wikia is not accessible if you've made further modifications. Remove the custom ad blocker rule(s) and the page will load as expected.