Main Street
Talk

42
654pages on
Poptropica Wiki
---


This wiki is run by Poptropicans Moody Eel, Yellow Sword, Crazy Brain, Giant Hawk, Giant Bird, Rough Fang, Super Hawk, and Shaky Noodle!
Explore
Welcome to the Poptropica Wiki, founded July 11, 2008, being the first ever created Poptropica blog/fansite/walkthrough site! We are a free, editable encyclopedia of Poptropica with 654 articles that you can help edit!

---
Poptropica News
It's been forever since I made a blog, so I thought I'd make one now. I had a lot of food on Thanksgiving. So much I regurgitated it into Red Star's mouth. Don't judge me Wikia, it woud've just been weird if I did it to my girlfriend. Anyway, November's over. And the main nerdness month is over. (Including the new Hobbit, The new Thor, the Day of The Doctor. etc.) But 2013, year of the nerds is s…

Read more >
---
Poptropica Creators' Blog
Poptropican of The Month

vote
Poptropican of the Month

Our Poptropican of the month is...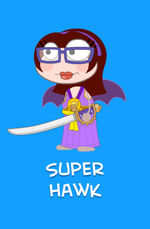 Pikachu4807 - Super Hawk
Nominate someone for this award here.
Article of The Month

vote
Back Lot Island, sometimes abbreviated as BL, is the 34th island  released on Poptropica, being released for members on April 4, 2013 and for non-members on April 25, 2013. In it, you help a film director create and direct his new film to finally get out of hiding. Read more...
Upcoming Events

add
Halloween
(no other events)
Need Help?
Need help? Don't worry, we have plenty of administrators ready and willing to help you in any way possible. For a list of administrators please see here.
Parents
Here at Poptropica Wiki we care about your child's safety and therefore strive to do our best to ensure that your child's experience here is of a child friendly environment to learn in.
Latest Island
Virus Hunter Island is the latest island on Poptropica.A new virus is on the loose and threatens to destroy all of Poptropica!To stop it you must locate Patient Zero and shrink down to travel into his/her body to destroy the virus before it's too late!This island will probably be released in July.Read more...
Did you know...

vote
That once Poptropolis Games Island sunk into the sea, if you were on the island or left for the blimp without landing on another island, you still were able to play the island?
That Poptropica.com was created by Jeff Kinney, creator of the Diary of a Wimpy Kid book series, which is why there are two Wimpy Kid-related Islands?
That on Poptropica, a villain can't be an official villain without a totem representing his or her evil?
Wimpy Boardwalk Island and Super Villain Island are the only islands to be sequel islands?
Somtimes, there is a glitch when you open your inventory and that your items will sometimes be multiplied?
Sign up for our Newsletter
Sign up for the Poptropica Wiki Newsletter Today!

New to this wiki?
If you are new to Poptropica wiki (or any wikis), please read the tutorial on the Central Wikia!
Need help on Poptropica? Go to Poptropica Answers and asked away!
---
If you want to help but you're not sure where to start, try improving the various stub articles by expanding them.
Another helpful activity would be to check the list of wanted pages for frequently linked-to articles that don't exist yet.
See Community Portal for more!
Media of The Month

vote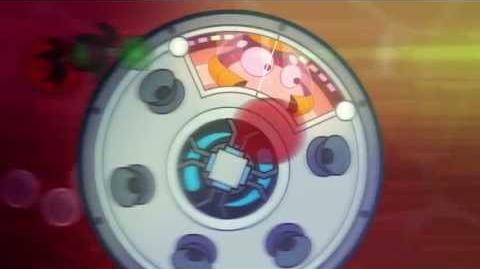 Administrators
Have any questions? Ask us!
---
Want to be a user? Sign up today!
Related Wikis
Click to visit Poptropica Ideas, a wiki where you can suggest ideas for Poptropica!
Click to visit the Poptropica Answers Wiki. If you have a question about Poptropica, ask it here!