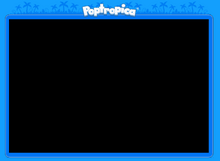 Sound Updated Islands or more commonly known as SUIs are island quests that have a bigger screen, soundtrack, and a completely different engine than classic island quests. There is also no save buttons, as it saves automaticly.
Development
Features
The tools bar is more clear, and the screen is bigger. Some islands that now are SUIs are Time Tangled Island and 24 Carrot Island.
Trivia
The name "SUI" is unofficial, coined by PHB author HPuterpop. It is used actively in the community.