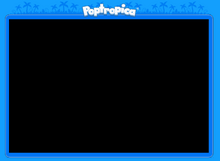 Sound Updated Islands or SUIs are island quests that have a bigger screen, soundtrack, and a completely different engine than classic island quests.
Development
Features
Trivia
The name "SUI" is unofficial, coined by PHB author HPuterpop. It is used actively in the community.
Ad blocker interference detected!
Wikia is a free-to-use site that makes money from advertising. We have a modified experience for viewers using ad blockers

Wikia is not accessible if you've made further modifications. Remove the custom ad blocker rule(s) and the page will load as expected.