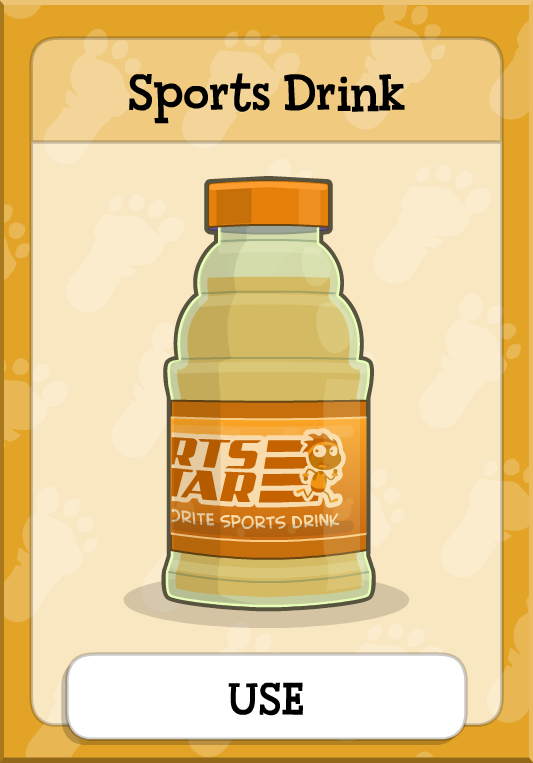 The Sports Drink is an item that you buy at the General Store on Cryptids Island.
You find a five dollar bill in a tree and go to the General store to buy something. Since everything else is too expensive, you can only buy the sports drink; the other things won't be able to help you with your quest. After you buy it, you give it to the bush trimmer so you can get his trimmers, which will then be added to your inventory.
Ad blocker interference detected!
Wikia is a free-to-use site that makes money from advertising. We have a modified experience for viewers using ad blockers

Wikia is not accessible if you've made further modifications. Remove the custom ad blocker rule(s) and the page will load as expected.