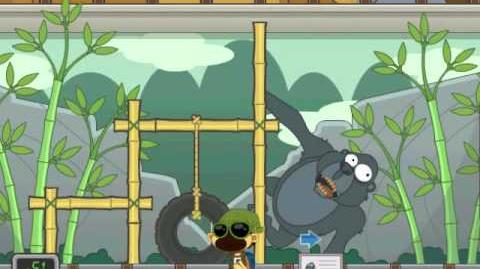 In this (now deleted)
Poptropica
advertisement, you must feed all the animals.
Prizes
Zookeeper Costume
Gorilla Costume
Walkthrough
Go in the zoo.
talk to the zookeeper.
Head to the right (Follow the signs).
Go to the lion exhibit, and he will say he wants meat.
The bear will say he wants fish.
Jump on the branch of the tree and get the meat.
Run and jump on the elephant, who says he wants a peanut. The peanut will be on his head.
Ad blocker interference detected!
Wikia is a free-to-use site that makes money from advertising. We have a modified experience for viewers using ad blockers

Wikia is not accessible if you've made further modifications. Remove the custom ad blocker rule(s) and the page will load as expected.